I shared this with Rigo yesterday but nobody else got to see it on here so...
The date and mint mark are known for monster toned examples and this one is right up there with some of the finest I have seen so it's nice to add a beauty like this to my
collection
. :Beatingheart; :Beatingheart; :Beatingheart;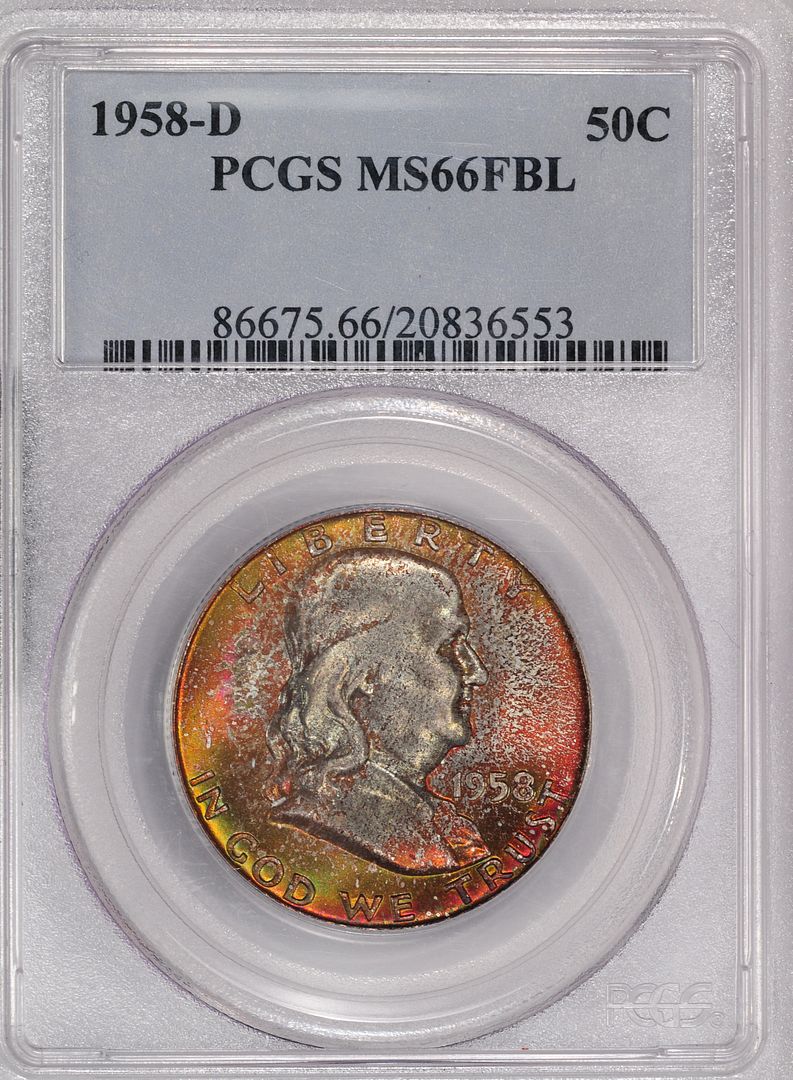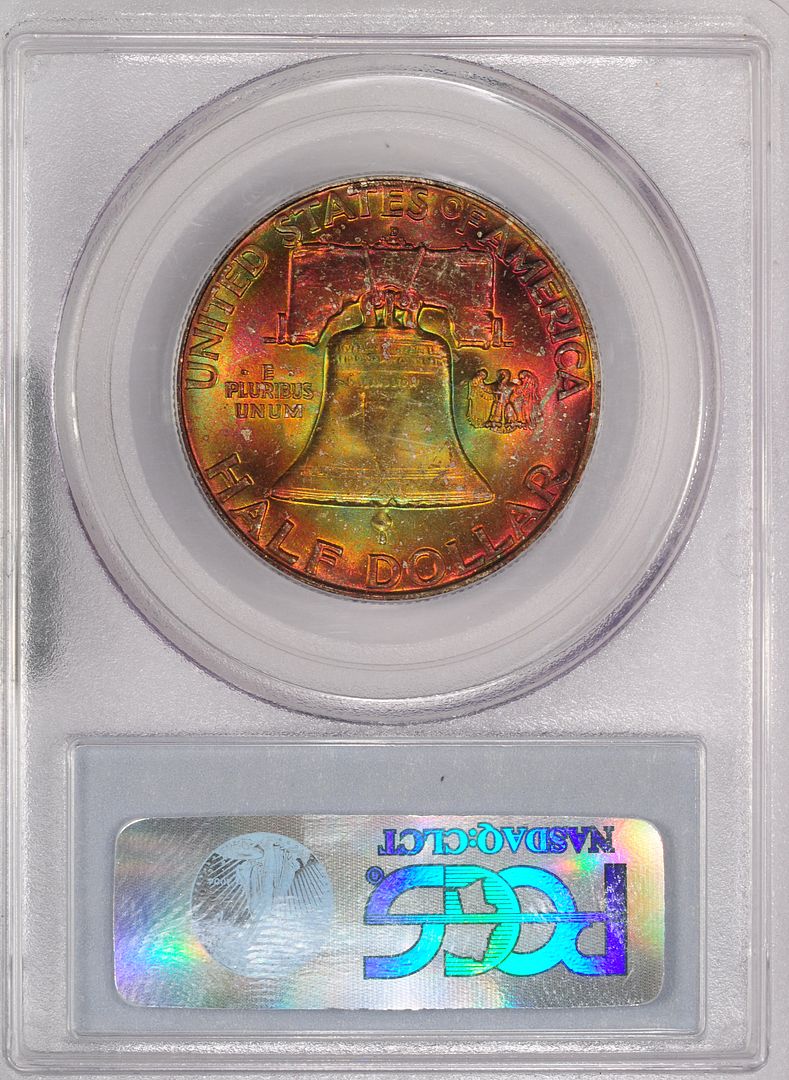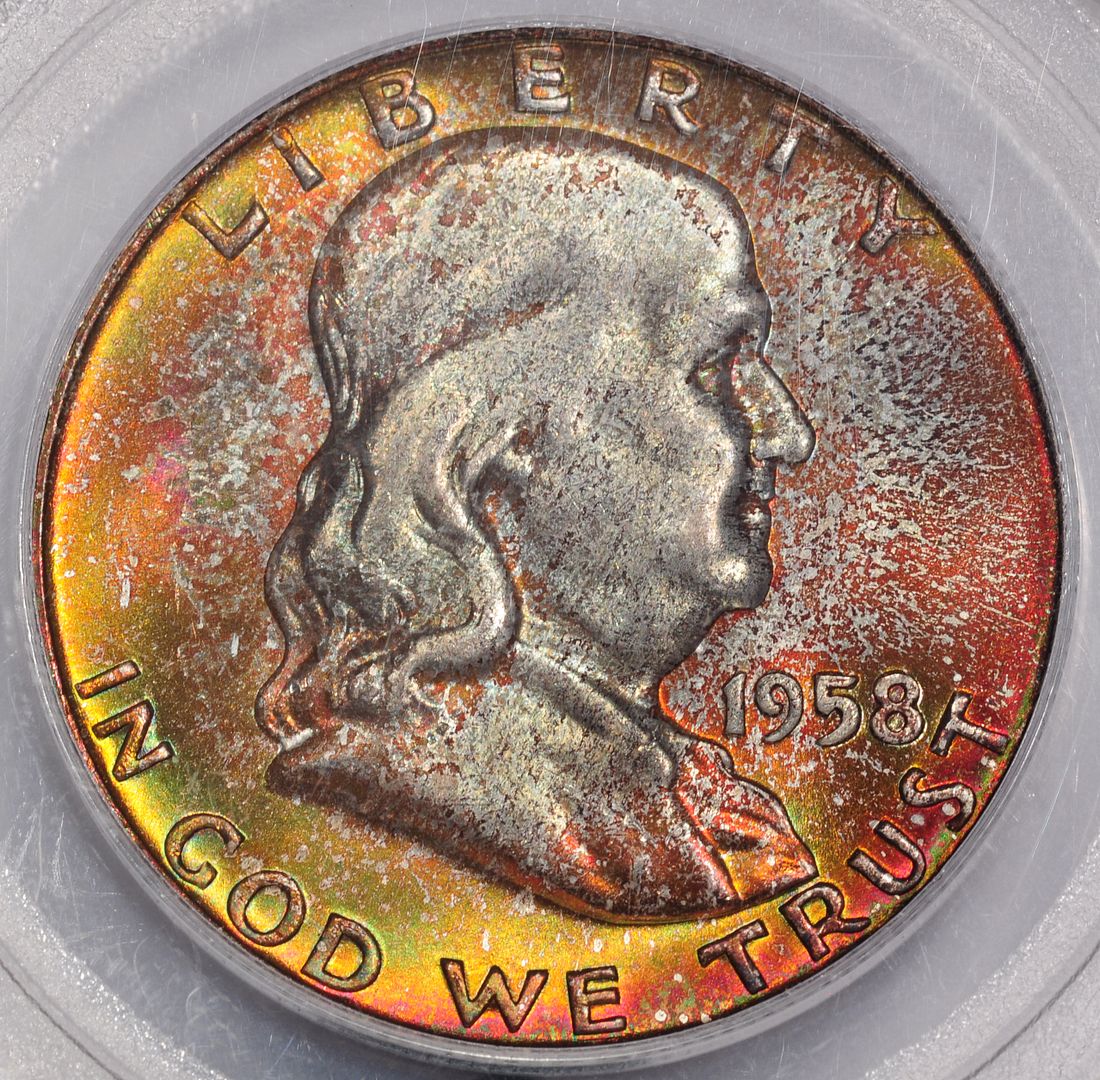 Citizen

Posts: 87
Joined: Thu Dec 01, 2011 12:00 pm
Location: Orlando, FL
Gender:
Points: 9
---
That thing is a beauty
Both sides are perfect but that candy reverse, just makes me drool every time I see it. Congrats Shane, you got an amazing Franklin monster.
CU Founder

Lieutenant General

Posts: 3026
Images: 763
Joined: Mon Mar 14, 2011 10:16 pm
Location: South Florida
Gender:
Points: 2007
---
He is an absolute stunner for sure Shane. Nice pickup.
Supporter

Royal Guardian

Posts: 597
Images: 230
Joined: Fri Sep 09, 2011 3:09 pm
Location: Detroit
Gender:
Points: 573
Connect with your collection.
http://www.TheCoinnection.com
---
Beautiful! The obverse is great, but the reverse blows me away!

Nice pick-up!
New Citizen

Posts: 44
Joined: Fri Sep 09, 2011 7:47 am
Location: Panama City, Fl
Gender:
Points: 2
"People pretend not to like grapes when the vines are too high for them to reach." - Marguerite de Navarre
---
BTW Shane, When you showed me the
coins
, I told Chris I wouldn't be surprised if it was a FBL. And indeed, it is now that I see the slab pics.
CU Founder

Lieutenant General

Posts: 3026
Images: 763
Joined: Mon Mar 14, 2011 10:16 pm
Location: South Florida
Gender:
Points: 2007
---
---
Related topics

Replies
Views

Last post
Right Now on CU's Auction House
Who is online
Users browsing this forum: No registered users and 1 guest