Collectors Unleashed
Share your collectibles with other collectors. Coins and coin collecting, toys, memorabilia, coca cola, comics, vintage and everything antique. If you like all sorts of collectibles or simply old things, then this is the place for you. Collecting is a healthy and enjoyable way of passing time while learning at the same time. Come on in and join us today. | Collectors Unleashed
My favorite foreign silver coin is my AU58 Reichsmark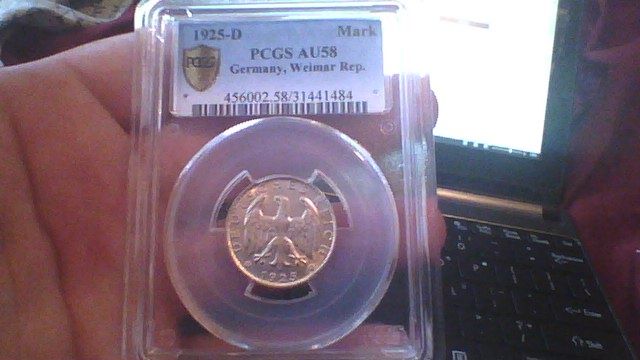 Been studying on and off for the better part of a year for my HAM radio Tech license. Finally said enough with the on and off studying and hit the studying hard for a month. The local radio club offered a free testing session that happened to be right next to my work. Took a long lunch and gave it a shot. PASS!!!!!!

All this radio theory stuff might be easy for some but I knew nothing about it or technical stuff about electronics so it was rough for me. Went live today for the first time. It was fun. Talked to some guys down the street and then some a state away. Also had another ham guy offer to have me over to check out his rig. He does mostly HF which is talking to people around the...
So recently on eBay I was checking out their live auctions and no one was bidding on this comic lot so I decided what the heck I'll bid the $6.... But the second I put in my ballot someone bid right before me which made my bid jump to almost $30 which drastically worrie me especially after I won the lot at that price when I never actually looked up the comics since I thought I was only making a $6 bid lol... Anyways I started looking up the comics and a lot of them actually did have decent value which was nice to see single comics selling at like $20 each though I'm worried about condition since I have yet to recieve them and the pictures weren't the greatest. Anyways when I got to...